¼ cup of Olive Oil 
1 small Onion, diced
2 cloves of Garlic, crushed
2 teaspoons of Dried Thyme
3 pounds of Beef (sliced, brisket or stew meat) 
1-2 teaspoons of Pink Himalayan Sea Salt
1 teaspoon of Pepper
¼ cup of tomato paste
¼ cup of red wine vinegar
2 cups of Beef Stock
1 pound of Mushrooms, sliced
1 cup of organic Sour Cream
1. Place a large saucepan over high heat. Add the oil, onion, garlic and thyme.
2. Saute until the onion is starting to turn translucent. Add the beef, salt and pepper and saute until browned.
3. Add the tomato paste and cook out for 5 minutes.
4. Add the red wine vinegar and stir well. Allow to cook for 5 minutes.
5. Add the beef stock and bring to a simmer. Simmer uncovered for 1 hour.
6. Add the mushrooms and continue to simmer for another hour.
Remove from the heat and stir through the sour cream.
Taste and add additional salt and pepper if desired.
Serve immediately with a side of Buttery Cauliflower Mash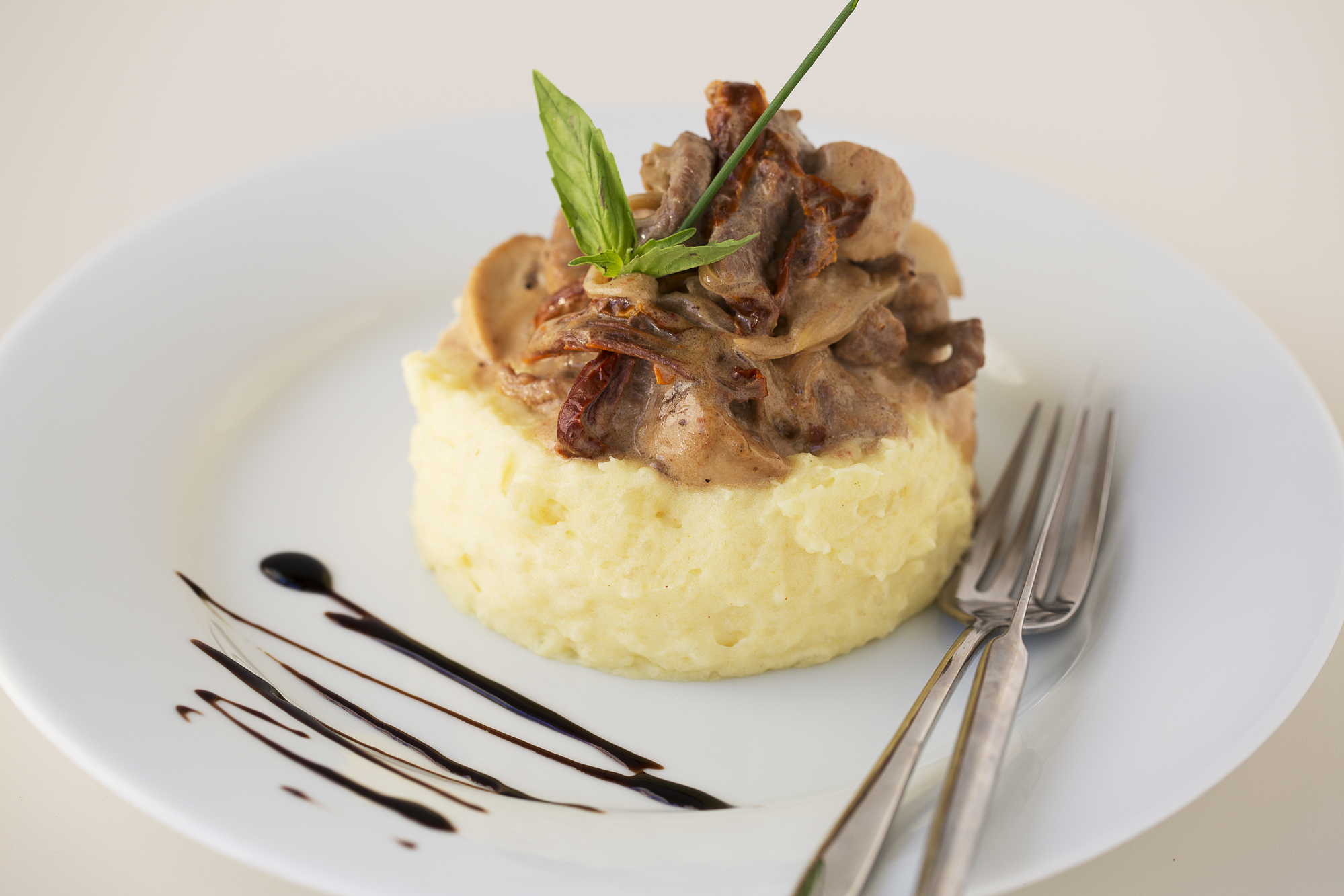 Serving: 

225

g

 | 

Calories: 

482

kcal

 | 

Carbohydrates: 

3

g

 | 

Protein: 

30

g

 | 

Fat: 

38

g

 | 

Saturated Fat: 

15

g

 | 

Polyunsaturated Fat: 

2

g

 | 

Monounsaturated Fat: 

16

g

 | 

Cholesterol: 

119

mg

 | 

Sodium: 

431

mg

 | 

Potassium: 

452

mg

 | 

Fiber: 

1

g

 | 

Sugar: 

2

g

 | 

Vitamin A: 

200

IU

 | 

Vitamin C: 

3.3

mg

 | 

Calcium: 

30

mg

 | 

Iron: 

3.2

mg