Fresh Asparagus
Minced Garlic
Organic Whipping Cream
Organic Unsalted Butter
Organic Vegetable Stock
Pepper
Pink Himalayan Sea Salt
Bacon Bits 
Serving: 1bundle 
calories: 72 cal | carbohydrates: 2g | protein: 4g 
fat: 4g  
1. Heat the butter in a large pan over a low/medium heat. Finely slice the garlic and finely chop the onion and add to the pan, cooking until tender.

2. While the onion and garlic cook, remove the tough ends from the asparagus and dice the stalks into 1 and a half inch pieces, including the tips.

3. Add the diced asparagus to the pan and fry gently in the butter until tender – about 4/5 minutes. Remove the tips of the asparagus from the pan and set aside, leaving the stalks in the pan.

4. Add the hot vegetable stock and bring to the boil, then reduce to a simmer for 5-6 minutes.

5. Transfer the soup to a blender or use a stick blender to process until smooth.

6. Pour the soup into a clean pan and stir through the cream and season with salt and pepper to taste.

Garnish with leftover Asparagus tips.
Voila, your Neto Keto dinner is ready <3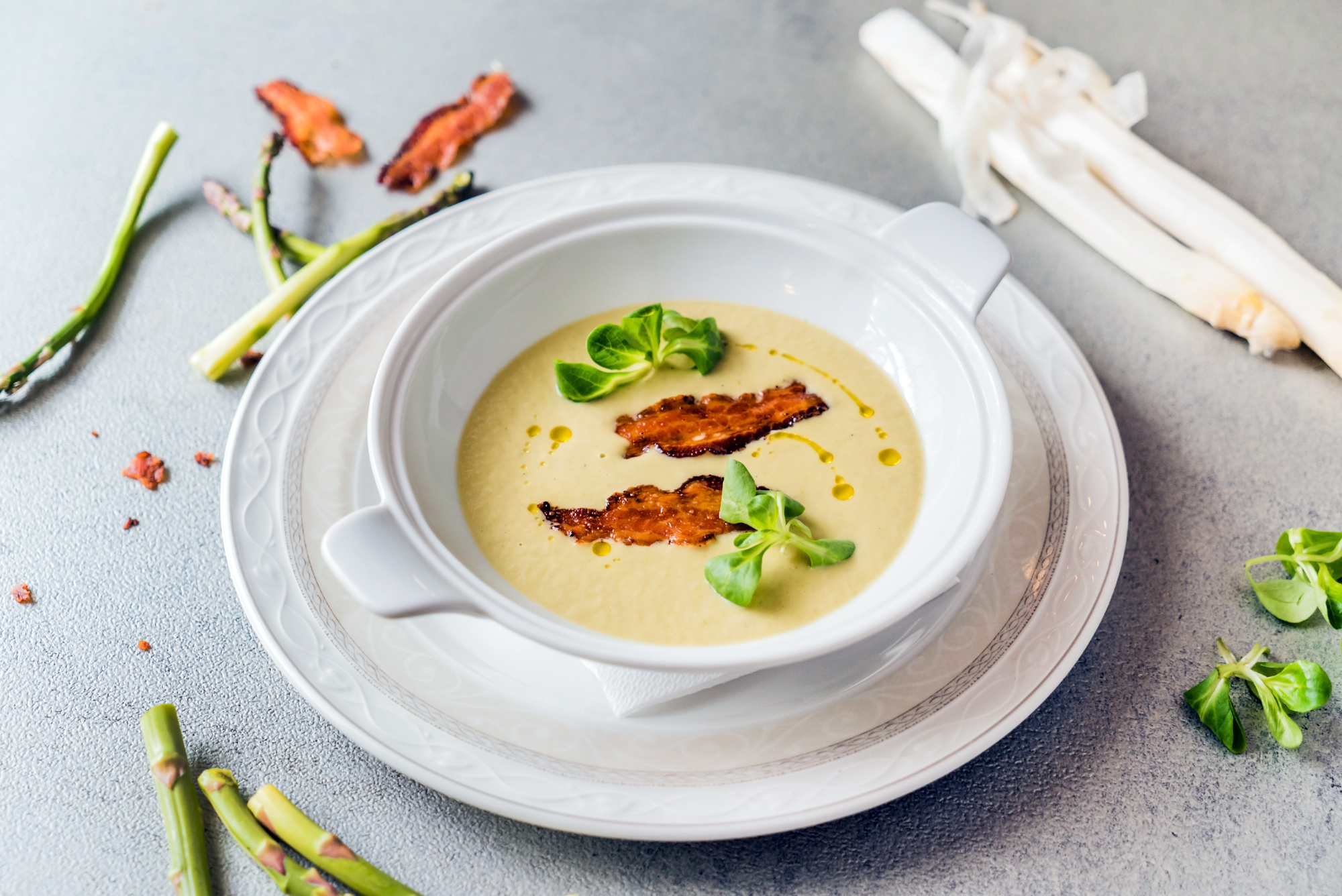 Per Serving: 194 calories; 12.9 g fat; 15.5 g carbohydrates; 6.4 g protein; 19 mg cholesterol; 1435 mg sodium.